Artist branding is a fancy way of describing the image and presence you're projecting to the world. The platforms through which an artist's brand is expressed is essentially all of them because it goes beyond just the visual element.
The brand of an artist includes the clothing you wear, the design of your font, the colour palette present in your graphic design, the messaging in your music, the language you use, your vibe, performance quality and every descriptive word in your bio.
In a way, every choice you make as an artist is an expression of your brand.
Sound overwhelming? It can be for artists who have no prior experience in a realm that's traditionally viewed as corporate. Branding is a skill that most musicians understandably lack as they're not trained in this area. However in some ways it is an artistic process, which can be enjoyable for those who are willing to surrender to the importance of it and spend time getting it right.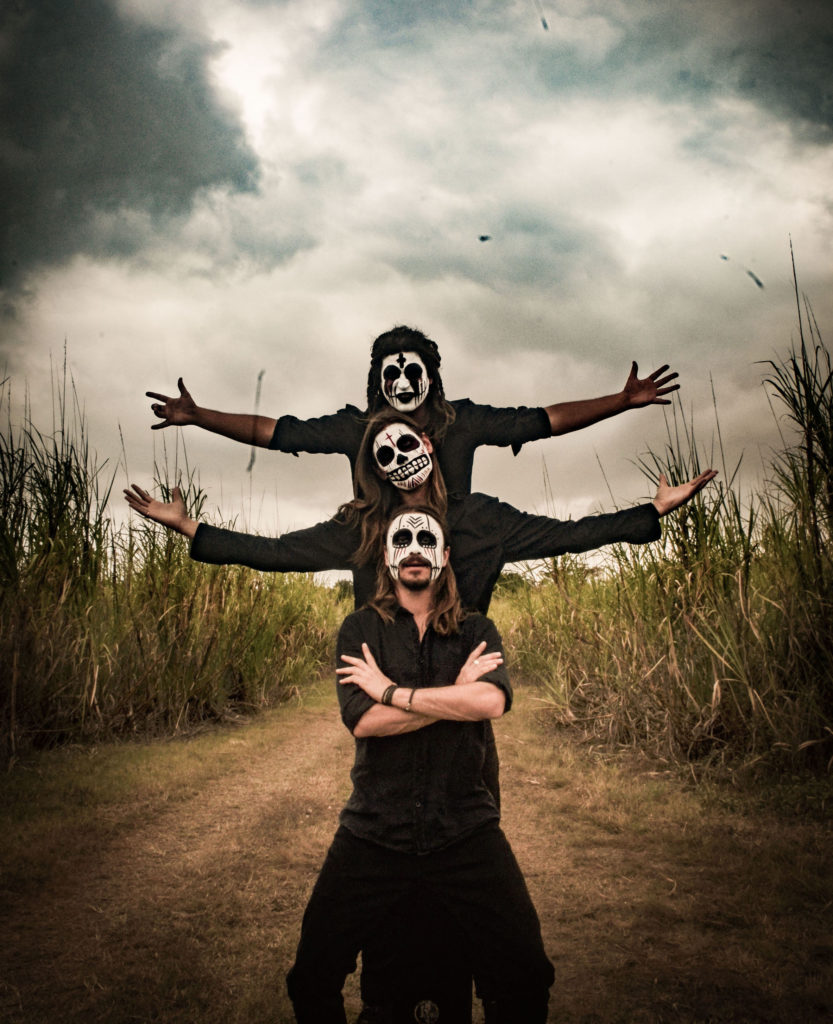 There are some common branding mistakes that indie artists tend to repeat. If you can avoid these mistakes and create a powerful brand identity, you will be ahead of the game. Of course your music will always be the cornerstone of your identity as an artist, but if your branding sucks people won't even get as far as listening to it.
1. There is no clearly defined mission
To create a strong and authentic brand, artists need to know exactly who they are and what they stand for. A brand is not something that should be fabricated in order to appear successful. It is a set of visual components and descriptive words that conveys who you already are. Having a clear understanding of who you are as an artist, the message you are trying to convey and the mission you are on is the essential foundation upon which the brand should be built.

2. The brand lacks cohesion
Once the brand identity has been established it should be consistently carried across all platforms and mediums. Every online platform, piece of merchandise, graphic design element and even the live performance space should feature the same colours, logo and images that make you instantly recognisable. This is particularly important in the developmental stage of your career so it's easy for new fans to connect.

3. The brand looks cheap
Due to budget constraints, artists are often inclined to DIY their own graphic design or enlist their hobbyist buddy to take some pictures. This is inadvisable when you're creating core branding assets. Invest the money to get high quality promo shots done and hire a professional designer to assist you with creating a logo and overall identity. When you have quality assets you can use a platform such as canva.com to design promotional material using these assets. If your brand looks cheap, people are less inclined to take you seriously.

4. The brand is overcomplicated
The mantra for a successful brand is 'less is definitely more'. Inexperienced designers can get overexcited with colours and fonts. Having 'too many fonts on the dancefloor', or an excess of clashing colours and styles will scream DIY and look super dodgy to the observer. Follow the KISS approach to branding—as in Keep It Simple Stupid. If in doubt strip things right back and get the basics right before adding in more design elements. Clean, minimal design is easier to get right.
5. There is a lack of innovation
While it is helpful to research the branding of successful artists in order to reference the visual dynamics, it is essential to never emulate and always seek to express your uniqueness as an artist through your brand. Marketers speak of the Unique Selling Point (USP) of a business. This is what gives you your competitive edge. Playing it safe and doing what has always been done is a surefire way to underwhelm the audience, particularly in a creative industry such as music. Be bold, be daring, be different; or at the very least be uniquely you.
So there you have it, five common branding mistakes that artists make. Keep these in mind when creating your own identity and good luck with creating something that conveys your message in a way that is compelling and unique to you.